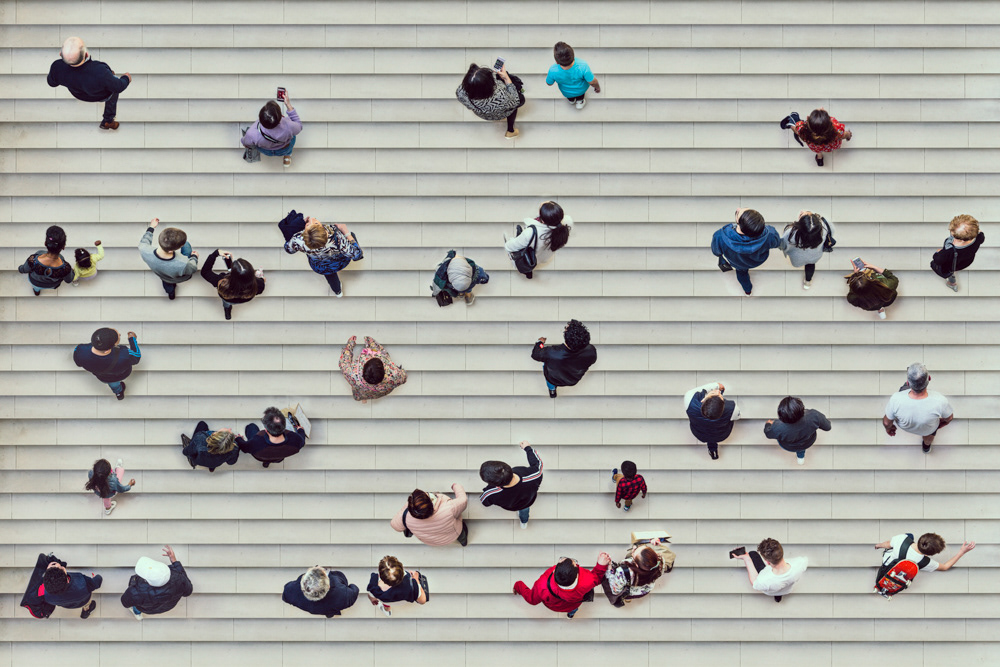 In mijn kunstfotografieproject "The World From Above" zijn alle foto's recht naar beneden genomen zonder gebruik te
maken van een drone. Door tientallen afbeeldingen te combineren, heb ik een nieuwe fotografische realiteit gecreëerd
waarin tijd en ruimte samenkomen. In eerste instantie lijken de foto's erg realistisch, maar als je opnieuw kijkt, krijg je een
surrealistisch gevoel.
"The World From Above" behaalde een eervolle vermelding bij de International Photography Awards (Los Angeles) en
de ND Awards (New York), en een nominatie voor de International Photography Grant (Londen). De foto "Wet Street"
behaalde de eerste plaats bij een fotowedstrijd in Amsterdam.
Dans mon projet d'art photographique « The World From Above », toutes les photos sont prises directement vers le bas
sans faire usage d'un drone. En combinant de multiples images, j'ai créé une nouvelle réalité photographique dans
laquelle le temps et l'espace se rejoignent. Au premier abord, les images paraissent très réalistes, mais lorsque vous
regardez à nouveau, vous éprouvez une sensation surréelle.
« The World From Above » a remporté une mention honorable aux Prix internationaux de la Photographie à Los Angeles
et aux ND Awards à New York ainsi qu'une nomination pour le « International Photography Grant » à Londres. La photo
intitulée « Wet Street » (« Rue mouillée ») s'est placée première à un concours photographique à Amsterdam.

In my Fine Art Photo Project "The World From Above" all photos are taken straight downwards without using a drone.
By combining multiple images, I've created a new photographic reality in which time and space are brought together.
At first the pictures seem quite realistic, but after a closer look one gets a surreal feeling.
"The World From Above" received an honourable mention at the International Photography Awards (Los Angeles) and the
ND Awards (New York) as well as a nomination for the International Photography Grant (London). The photo "Wet Street"
was awarded the first place at a photo competition in Amsterdam.