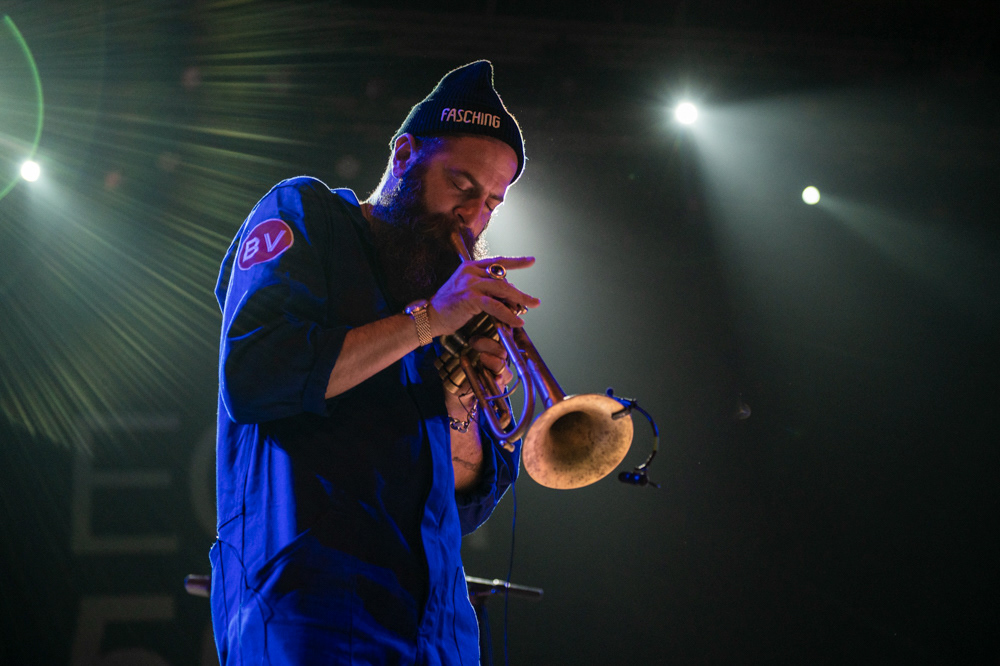 Al heel mijn leven lang heb ik een passie voor jazz. Daarom ben ik de laatste zeven jaar eropuit getrokken door concertzalen
en festivals gewapend met mijn Nikon. Na een stevige foto-opleiding bij CVO Coovi ben ik aan het werk gegaan als
freelancer bij diverse muziekwebsites. Dankzij mijn debuut "Encounter of Emotions", werd ik uitgenodigd door Flagey om
er tentoon te stellen tijdens het Jazz Festival in januari 2019. Met Jazz Pixels 2.0 wil ik nog een stapje verder gaan. Keer
op keer boeit het mij om weer te geven hoe een muzikant opgaat in zijn stuk.
Nu stel ik mij de vraag: ziet het publiek via mijn foto's ook de muziek?
Passionné par le jazz, je me suis rendu les sept dernières années dans les salles de concert et festivals armé de mon
Nikon. Après ma formation chez CVO Coovi, j'ai travaillé en tant que freelance pour différents sites web.
Après mes débuts « Encounter of Emotions », Flagey m'a invité à exposer lors du festival de jazz en janvier 2019.
Maintenant avec Jazz Pixels 2.0, je veux encore aller plus loin dans l'exploration du musicien jazz sur scène. A chaque
fois, je suis fasciné de voir comment un musicien peut être en harmonie avec sa musique.
Je me demande d'ailleurs si le public perçoit la musique à travers mes photos ?

All my life I have loved jazz. That is why I have been on the road for the last seven years in concert halls and festivals
armed with my Nikon. After a solid photo training at CVO Coovi, I worked as a freelancer at music websites.
Thanks to my debut "Encounter of Emotions", I have been invited by Flagey to exhibit during their Jazz Festival in
January 2019. With Jazz Pixels 2.0 I want to go one step further. Again and again I am fascinated by how a musician can
be absorbed in his music.
Now I ask myself, if the audience can also see the music in my pictures?