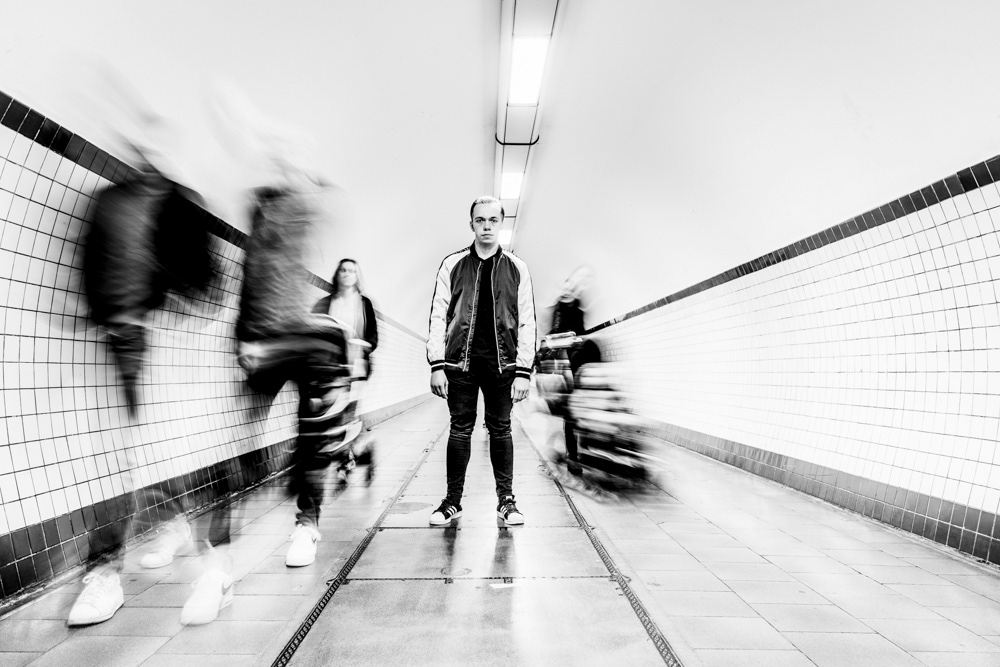 In zicht: Lawrence Van Braekel
Deze reeks brengt het verhaal van een 22-jarige jongen. Een bijzondere jongen die bovendien ook foto's maakt.
Katrin ging met Lawrence op pad. Het resultaat daarvan vind je in deze reeks waarbij twee verhalen samensmelten tot
één geheel. Kijk en ontdek wat Lawrence zo bijzonder maakt en hoe hij omgaat met een realiteit die vaak anders is dan
hij zou willen.
Daarnaast wil de reeks aantonen dat iedereen, ongeacht zijn of haar beperkingen, iets waardevols in zich draagt en dat
we gewoon maar moeten kijken.
En vue : Lawrence Van Braekel
Ce reportage photo raconte l'histoire d'un jeune homme de 22 ans. Un garçon particulier qui s'essaye également
à la photographie. Pour cela, Katrin a accompagné Lawrence sur ce chemin. Le résultat de leurs sorties se
matérialise dans une série de clichés où deux histoires n'en forme plus qu'une. Regardez et découvrez ce qui rend Lawrence si
particulier et comment il fait face à la réalité qui est souvent bien différente de celle qu'il aimerait côtoyer.
La série veut également nous faire comprendre que chacun, quelles que soient ses limites, porte en lui quelque chose de
précieux qu'il nous faut simplement découvrir.

In sight: Lawrence Van Braekel
This series of pictures tells us the story about a 22 year young man. A special young man who happens to take
pictures too. Katrin and Lawrence went out together which resulted in a compilation where two stories merge into one.
Discover what makes Lawrence so special and how he deals with a world that is often not the kind of world he wants to
be in. Apart from that, the compilation challenges us to realize that everyone, regardless of their abilities, has something
precious and unique to discover.